| Last Updated at
---
Advertisement
1. Rupee breaches 63-mark towards, ends 47 paise down at 62.97 on weak stocks
The Indian rupee on Friday breached the the 63-mark intra day against the Greenback and ended with a sharp loss of 47 paise at 62.97 on sustained dollar demand from importers amid weakness in local shares.
It crossed the 63-level after two months as it hit a low of 63.0025 on Friday. Previously, it had logged an intra-trade low of 63.20 on January 8, 2015.
2.

Lewis Hamilton dominates to take pole position at Australian Grand Prix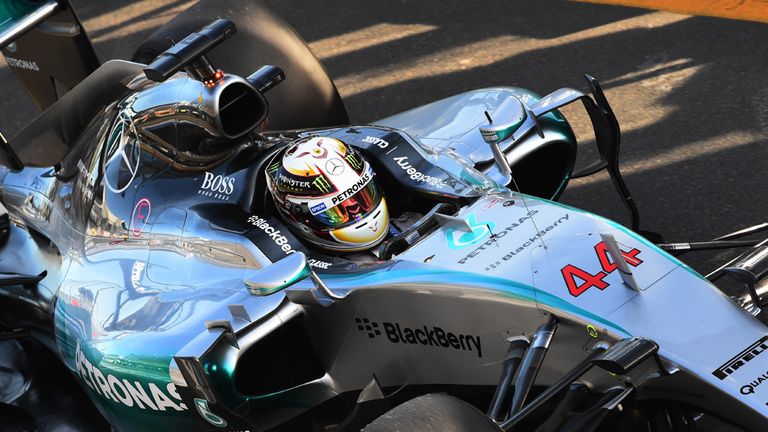 World champion wins all three testing sessions,Nico Rosberg second on the grid. Lewis Hamilton won pole position for Sunday's Australian Grand Prix as he started the new season where he left the last.
The world champion is looking to repeat his win in Melbourne in 2008, won all three qualifying sessions on Saturday.



3. Mahatma Gandhi Honoured by UK With a Statue at Parliament Square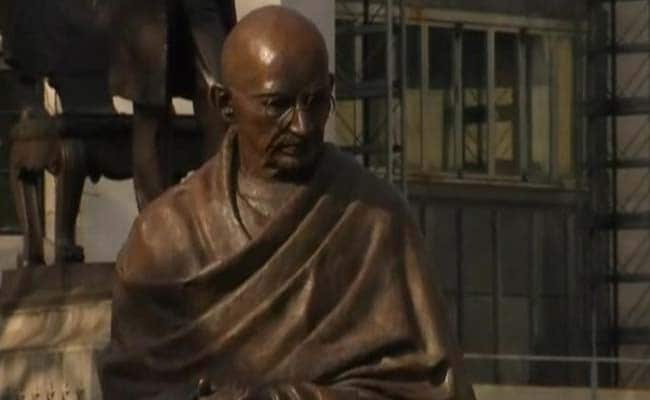 A historic bronze statue of Mahatma Gandhi was unveiled today at the Parliament Square in London in a rare honour bestowed by the British government On March 14.
The 9-foot statue was unveiled jointly by British Prime Minister David Cameron and Finance Minister Arun Jaitley.
Mahatma Gandhi is the first Indian, and the only person never to have been in a public office, to be honoured with a statue at the Square. The statue stands exactly opposite Britain's Houses of Parliament in the Palace of Westminster
4. Lahore church blasts: Taliban attacks kill 14
Fourteen people were killed and more than 70 injured when two Taliban suicide bombers attacked churches in Pakistan on Sunday, sparking mob violence in which two other suspected militants died.
According to the reports, the blasts went off minutes apart in a majority Christian suburb of the eastern city. Police said it seemed they targeted two churches, one Catholic and one Protestant, that are very close to each other
5. Jwala Gutta campaigns against cockfighting for PETA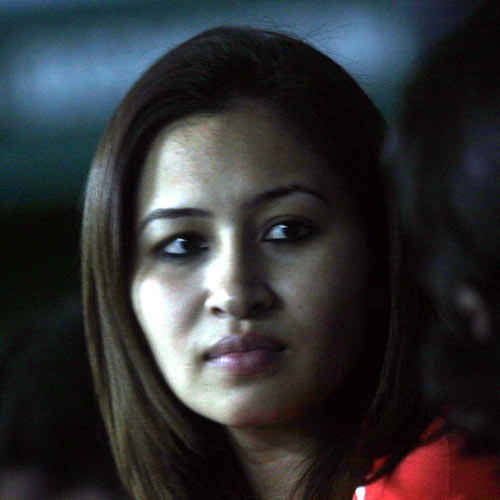 Jwala Gutta has campaigned against cockfighting, a hitherto rural bloodsport, and expressed her strong displeasure at using cocks for the pleasure of human beings.
Wearing a specially designed dress and with 'blood spots' on her body like an injured rooster, Gutta on Saturday held a board reading 'Try to relate their fate, say no to cockfighting'.
In 2014, the Supreme Court passed a landmark judgment confirming that inciting animals to fight is illegal and in violation of The Prevention of Cruelty to Animals Act, 1960. But cockfights are still organised in some parts of Andhra Pradesh, Tamil Nadu, Karnataka, Kerala, Maharashtra, Punjab and elsewhere.
Keep Viisiting This Page, We Will Update More News throughout the day.
Save as Pdf :

Subscribe Now - Get Daily Updates - GK Quiz - Exam Notifications !
Tags :
1. Rupee breaches 63-mark towards, ends 47 paise down at 62.97 on weak stocks 2. Lewis Hamilton dominates to take pole position at Australian Grand Prix 3. Mahatma Gandhi Honoured by UK With a Statue at Parliament Square