| Last Updated at
---
Advertisement
1. Oil prices fire up as Yemen becomes new battleground in Saudi-Iran rivalry
The Saudis and their allies spent the past four months orchestrating an oil price decline, but in one belligerent move Riyadh pushed oil prices higher Thursday, by as much as 6% at one stage.
Yemen has 24 million people [and] 12 million guns — second-highest per capita globally — and sharp tribal differences, particularly between the North and South .
Yemen produced a mere 130,000-barrels per day last year, but oil markets have been fired up on fears that the conflict could escalate and hit Gulf oil facilities.
2. 19 injured in massive explosion in NYC building
At least 19 people were injured after a massive "gas-related" explosion caused two buildings to collapse in New York City's Manhattan neighbourhood.
The explosion on Thursday occurred in one building at Second Avenue and Seventh Street, levelling the structure and partly destroying another.
The incident comes a year after a huge explosion caused by a gas leak destroyed two buildings in Harlem neighbourhood, killing two people and injuring 18 others.
3. Nasa rover completes 11-year Mars marathon
Nasa's Opportunity Mars rover has become the first human-made vehicle to complete a marathon on another planet a feat accomplished in a record time of no less than 11 years.
The solar-powered robot, which landed on Mars' Eagle Crater in January 2004, completed the marathon in the course of a 153-foot (46.5-metre) drive.
Opportunity passed the 26-mile (42km) mark Tuesday after approximately 11 years and two months traveling the Martian terrain, where it surpassed scientists' original expectations for a mission lasting just several months.



4. Vikas Swarup appointed as External Affairs Ministry spokesperson
Senior diplomat Vikas Swarup, whose debut novel was made into the Oscar-winning movie " Slumdog Millionaire", has been appointed as Spokesperson in the External Affairs Ministry.
A 1986 IFS-batch officer, Swarup will succeed Syed Akbaruddin, who has been promoted as Additional Secretary in the External Affairs Ministry and will also be the Chief Coordinator for the India Africa Summit in October.
Vikas Swarup :
Swarup is the author of internationally acclaimed novel "Q & A" which was made into "Slumdog Millionaire", which won eight Academy Awards in 2009, including Best Picture, Best Director, and Best Adapted Screenplay.
He is currently holding the charge of Joint Secretary (United Nations- Political) in the External Affairs Ministry will take over on April 18
5. Bharat Ratna to former PM Atal Bihari Vajpayee today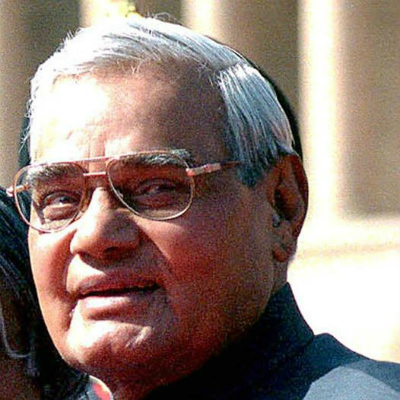 President Pranab Mukherjee will present the Bharat Ratna award to former prime minister Atal Bihari Vajpayee today at his residence in New Delhi.
Prime Minister Narendra Modi will be among a host of VVIPs who will be present at Vajpayee's residence in Lutyens' Delhi during the ceremony.
Various political leaders, including Bihar Chief Minister Nitish Kumar and Congress leader Sandeep Dikshit have welcomed the awarding of the country's highest civilian award to Vajpayee.
Save as Pdf :

Subscribe Now - Get Daily Updates - GK Quiz - Exam Notifications !
Tags :
bankers adda daily gk update of march 27 2015,bankers adda 2015 march 27rd updates,current affair on date 27 March,bankers adda 27 march 2015 daily gk update,bankers adda gk update mar 27 2015,march 2015 Gk update,bankersaddamarch 27 2015,bankers adda 27 march 2015,www bankers adda com gk update 27 march 2015,27 march daily gk update,bankersaddadailyg k update 27 march 2015, daily gk 27 march 2015,27 march 2015 bankers adda,www 27/3/15 bankers adda com,daily gk update 27 march 2015