| Last Updated at
---
Advertisement
1. Aussies Beat Kiwis To Win Their 5th WC Title
Australia defeated New Zealand by 7 wickets at the Melbourne Cricket Ground here in the final of the 2015 World Cup cricket to win their fifth crown.Michael Clarke leads Australia to their fifth World Cup title against New Zealand at the Melbourne Cricket Ground.
Australia have won four of the last five World Cups, an astonishing record of dominance unlikely to ever be repeated.
Captain Clarke retires from one-day cricket .
2. Saina and Srikanth create history with India Open titles
Saina knocked the wind out of world No. 8 Ratchanok Intanon 21-16, 21-14 in a 50-minute show of smashes, flicks, fleeting movements and complete control from the word go.
Srikanth , the boy from Guntur pulled counter-punches like the proverbial boxer to carry the day 18-21, 21-13, 21-12.Saina is the First Indian Woman Shuttler to acheive World No.1 ranking
3. Earth Quake strikes off Papua New Guinea, tsunami warning issued
A major earthquake with a magnitude 7.7 struck off Papua New Guinea on Monday, official monitors said, and a tsunami warning was issued soon after.
The epicentre of the 33 km (22 mile) deep quake was near the town of Rabaul in the northeast of Papua New Guinea, The U.S. Geological Survey (USGS) said.
The Pacific Tsunami Warning Center in Hawaii said "hazardous tsunami waves are possible for coasts located within 1,000 km (620 miles) of the earthquake epicentre along the coasts of Papua New Guinea and the Solomon Islands"
4. Flood Declared in Kashmir After Heavy Rain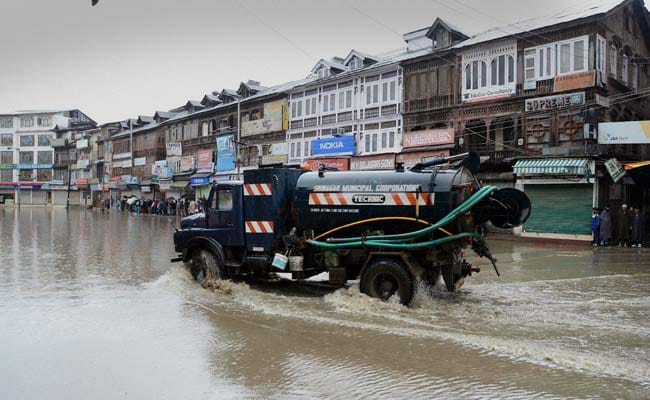 A flood alert was issued in Srinagar late last night after the river Jhelum crossed the danger mark because of incessant rain across the Kashmir Valley since Saturday.
The people of Kashmir were asked to move to safety this morning as the state government declared flood after large parts of the Valley were pounded by heavy rain on Sunday.
An avalanche warning has been issued in seven vulnerable districts of the rain-hit Valley.
5. Andhra Pradesh CM N Chandrababu Naidu leaves for Singapore
Andhra Pradesh Chief Minister N. Chandrababu Naidu will go to Singapore on March 29 and will return to New Delhi on the same day. Mr Naidu will discuss the construction of the capital city with a high -level committee in Singapore. The Singapore government is preparing the master plan for the construction of the capital city and will submit it in June.
Save as Pdf :

Subscribe Now - Get Daily Updates - GK Quiz - Exam Notifications !
Tags :
bankers adda daily gk update of march 30 2015,bankers adda 2015 march 30rd updates,current affair on date 30 March,bankers adda 30 march 2015 daily gk update,bankers adda gk update mar 30 2015,march 2015 Gk update,bankersaddamarch 30 2015,bankers adda 30 march 2015,www bankers adda com gk update 30 march 2015,30 march daily gk update,bankersaddadailyg k update 30 march 2015, daily gk 30 march 2015,30 march 2015 bankers adda,www 30/3/15 bankers adda com,daily gk update 30 march 2015