| Last Updated at
---
Advertisement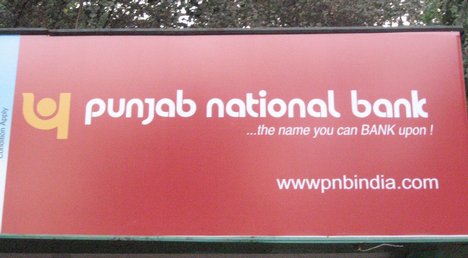 Punjab National Bank
Invites applications from the Indian Citizens for the following 53 vacancies by applying from www.pnbindia.in official PNB Website.
Post Details & Vacancies :
1. Company Secretary - 01
2. Manager (Security) - 35
3. Officer (Data Analyst) - 01
4. Officer (Industry) - Mechanical - 03
5.Officer (Industry)-Textile - 01
6. Fire Officers - 09
7. Officer (Printing Technologist) - 03
Selection Process :
• Selection will be through on-line test and/or interview. Merely satisfying the eligibility norms do not entitles a candidate to be called for Test or Interview.
The on-line test shall comprise of the following tests :
Reasoning
English Language
Quantitative Aptitude
Professional Knowledge (Relevant to the Post)
Application Fee:
General/ OBC/ EXSM category candidates : Rs 400/-
SC/ ST/ PWD category candidates : Rs 50/
How To Apply :
The candidates can apply only for one post. Candidates can apply online only from 31.03.2015 to 16.04.2015 and no other mode of application will be accepted

(1) Candidates are first required to go to the Bank's website www.pnbindia.in and click the option "CLICK HERE TO APPLY ONLINE" to open the On-Line Application Form.
(2) To register their application candidates will be entering their basic information in the online application form. After that a provisional registration number and password will be generated by the system and displayed on the screen. Candidate should note down the Provisional registration number and password. An Email & SMS indicating the Provisional Registration number and Password will also be sent. They can reopen the saved data using Provisional registration number and password and edit the particulars, if needed.
(3) Candidates are required to upload their photograph and signature as per the specifications given in the Guidelines given hereunder for Scanning and Upload of Photograph and Signature.
(4) Candidates are advised to carefully fill in the online application themselves as no change in any of the data filled in the online application will be possible/ entertained.
Mode of Payment :
Candidates have to make the payment of requisite fees/ intimation charges through
ONLINE mode only
Important Dates To Remember :
The date of the On-line Test is TENTATIVELY FIXED as : 29.05.2015(FRIDAY).
Last Date for Registration of On-line Applications : 16.04.2015
For More Details On Qualification, Age Limit, How to Apply Online Process , Please Download Official Notification.
Save as Pdf :

Subscribe Now - Get Daily Updates - GK Quiz - Exam Notifications !
Tags :
www.pnbindia.in-PNB Recruitment 2015 Notification | Apply Online for 53 Vacancies PNB Recruitment 2015 Last Date, PNB Recruitment 2015 Pdf Notifications Download, PNB Recruitment 2015 Online Site Payments Download PNB Recruitment 2015