| Last Updated at
---
Advertisement
1. Goa Fabindia store sealed, after Smriti Irani spots camera in trial room
An alert Union HRD Minister Smriti Irani on Friday raised an alarm after she spotted a hidden camera at an outlet of a Fabindia that was pointed towards the trial room she used while trying out some clothes
Four staff members of the Fabindia showroom at the upmarket boutique chain at Candolim near Panjim were detained for questioning following a complaint by BJP MLA Michael Lobo who was called by Irani after the incident. The Minister along with her businessman husband Zubin Irani are on a private visit to Goa.
2. Suresh Raina Ties Knot to Priyanka Chowdhary
Suresh Raina's wedding with childhood friend Priyanka Chaudhary saw the Who's Who of the cricketing world descend on the Indian capital. Indian team and Chennai Super Kings skipper Mahendra Singh Dhoni arrived with his wife Sakshi while International Cricket Council Chairman N. Srinivasan, Virender Sehwag, Raina's CSK teammate Dwayne Bravo and coach Stephen Fleming were also in attendance.
Prime Minister Narendra Modi has already sent his good wishes.
3. Lunar eclipse will be visible in eastern India
Tezu and Roing in Arunachal Pradesh will witness the total lunar eclipse lasting for four minutes 43 seconds just after the moonrise. Places where the moon will be rising during the eclipse will be Dibrugarh, Imphal, Kohima and Port Blair
The lunar eclipse will start around 3.45 p.m. The eclipse will be total at 5.27 p.m. and will remain total until 5.32 p.m. Thereafter, partial eclipse will last up to 7.14 p.m . Parts of eastern India, including the eastern Arunanchal Pradesh, will witness the first total lunar eclipse of 2015 on Saturday
4. (4538) Vishyanand - a planet named after Viswanathan Anand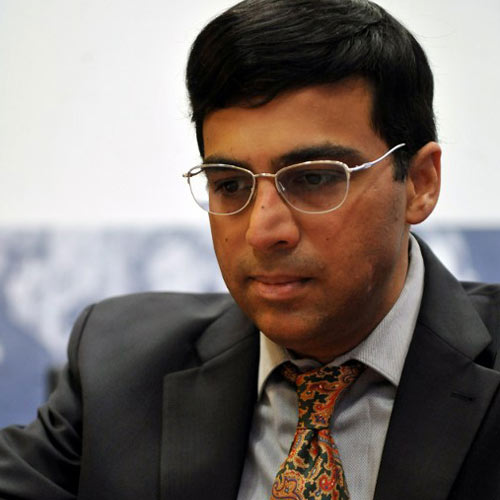 Viswanathan Anand has a minor planet named after him. A minor planet discovered in 1988 has been officially named "(4538) Vishyanand".
Minor planet (4538), between the orbits of the planets Mars and Jupiter, was discovered on October 10, 1988 by Kenzo Suzuki in Toyota, Aichi Prefecture, Japan, but had remained unnamed till recently.
Rudenko proposed the name "Vishyanand", following the rules that require names to be 16 characters or fewer, and preferably without spaces, along with a brief citation explaining the reason for the name.
5. Report On KKR Bowler Sunil Narine Today
Indian Cricket Board (BCCI) president Jagmohan Dalmiya has confirmed that embattled West Indies off-spinner Sunil Narine had undergone another test on his action, this time in Chennai.
The reports from the test are likely to be submitted today, and by Monday, the BCCI's sub-committee dealing with suspect bowling actions will finalise its decision on whether Narine would be available to play for Kolkata Knight Riders (KKR) this IPL.
Save as Pdf :

Subscribe Now - Get Daily Updates - GK Quiz - Exam Notifications !
Tags :
bankers adda daily gk update of April 4th 2015,bankers adda 2015 April 4th updates,current affair on date 04 April,bankers adda 4 April 2015 daily gk update,bankers adda gk update Apr 4 2015,April 2015 Gk update,bankersadda April 4 2015,bankers adda 4 April 2015,www bankers adda com gk update 4th April 2015,4 April dailygk .in update,bankersaddadailygk update 4 April 2015, daily gk 4 April 2015,4 April 2015 bankers adda,www 4/4/15 bankers adda com,daily gk update 4 April 2015