| Last Updated at
---
Advertisement
1. Pm Narendra Modi Returns to Delhi After His 3 Nation Visit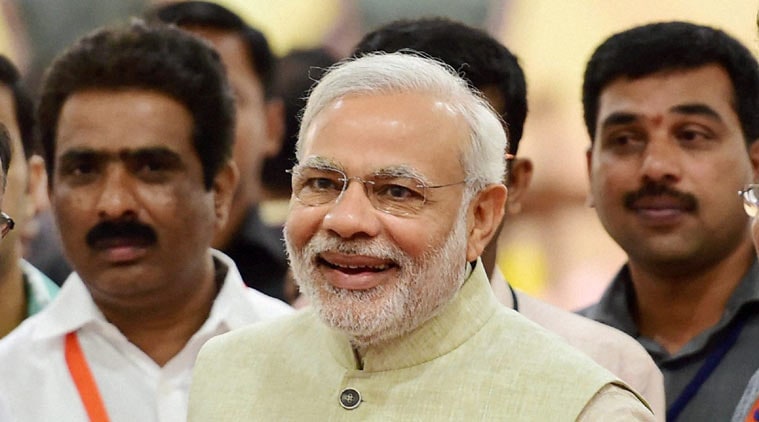 Prime Minister Narendra Modi returned to the Delhi after a three-nation tour of France, Germany and Canada during which a number of key agreements were signed, which includes the supply of 36 Rafale fighter jets by France and uranium from Canada.
Delhi BJP chief Satish Upadhyay along with party MLAs and other senior leaders were present at the technical Air Force base in Palam to welcome him.
2. Afghanistan : 37 People Killed, 100 Injured In Suicide Attacks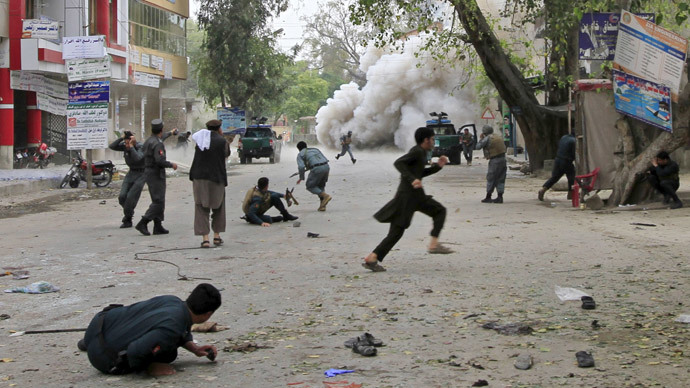 At least 37 people have been killed and more than 100 injured in a series of explosions in the eastern Afghan city of Jalalabad, according to police and local media. ISIS has claimed responsibility.
The Islamic State (IS, also known as ISIS or ISIL) extremist group has claimed responsibility for the attack, according to the Afghan Pajhwok news agency, citing the group's spokesman.
3. Rahul Gandhi meets farmers in Delhi
Congress vice president Rahul Gandhi met farmers on Saturday to hear their views on changes being brought in the UPA's land law by the Narendra Modi government.
He interacted with delegation of farmers from UP, Rajasthan, Haryana and Punjab at his office.
Rahul will also be visiting his parliamentary constituency Amethi after the April 19 rally.
4. B.Muthuraman appointed as independent director of Sundram Fasteners
Auto parts firm Sundram Fasteners has appointed Tata group veteran B. Muthuraman as an independent director on its board for five years from 16 April, 2015. The Chennai-based company informed the BSE on Friday that it has got shareholders' approval for this move.
Muthuraman had a long association with the Tata Group. He joined Tata Steel in 1966 and was made executive director in 2000, managing director in 2001 and non-executive vice chairman in 2009.
5. Sanjeev Kapoor's startup to take on Zomato, Foodpanda
Celebrity chef Sanjeev Kapoor of Khana Khazana fame will take on food startups Zomato and Foodpanda by launching his own mobile-first food startup.He says there is enough untapped potential in the online food market that has recently been privy to frantic fund infusion by investors.
Kapoor, a veteran food influencer in the country , says his food startup will focus on predicting people's tastes and push name of restaurants and food varieties accordingly
Share Your Views On News Article In Comments Below !
Save as Pdf :

Subscribe Now - Get Daily Updates - GK Quiz - Exam Notifications !
Tags :
bankers adda daily gk update of April 18th 2015,bankers adda 2015 April 18th updates,current affair on date 18 April,bankers adda 18 April 2015 daily gk update,bankers adda gk update Apr 18 2015,April 2015 Gk update,bankersadda April 18 2015,bankers adda 18 April 2015,www bankers adda com gk update 18th April 2015,18 April dailygk .in update,bankersaddadailygk update 18 April 2015,daily gk 18 April 2015,18 April 2015 bankers adda,www 18/4/15 bankers adda com,daily gk update 18 April 2015