| Last Updated at
---
Advertisement
1. Massive earthquake Hits Nepal; over 750 killed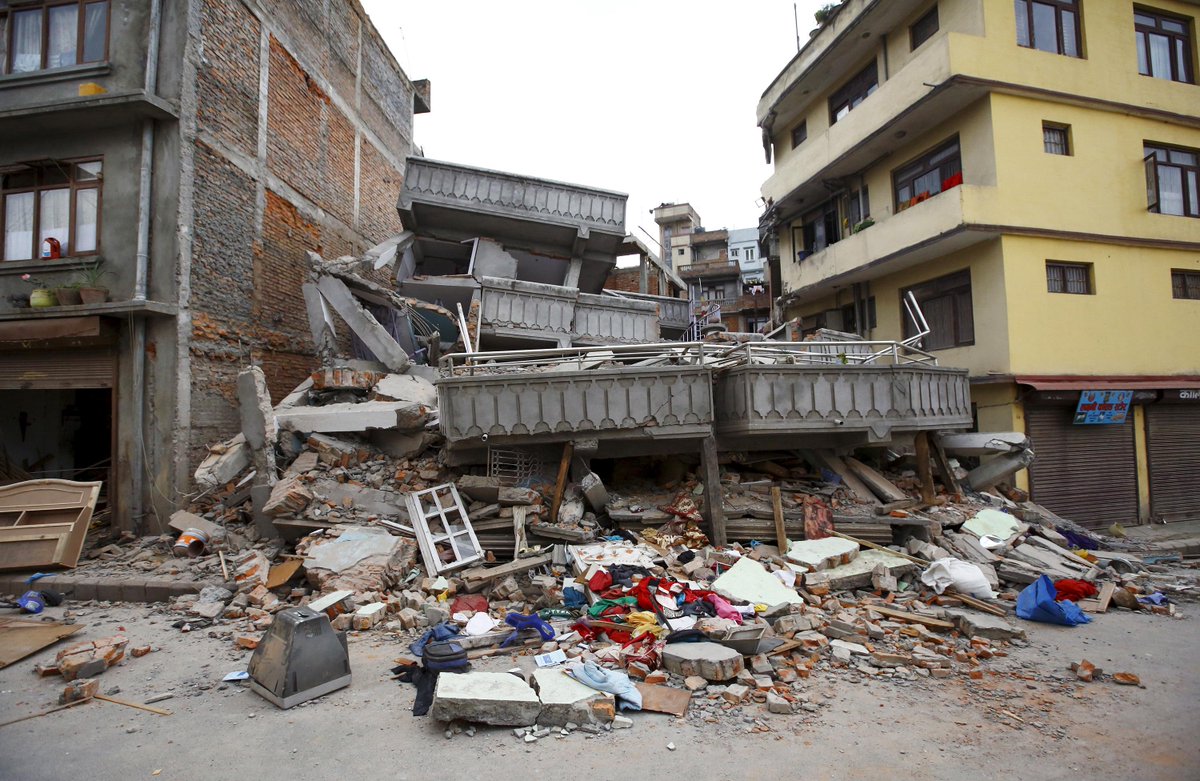 At least 750 people were confirmed dead in Nepal, including 181 in the capital, Kathmandu alone after a severe earthquake struck Nepal with a preliminary magnitude of 7.8 on ritcher scale.
The earthquake also shook several cities across northern India, and was felt as far away as Lahore in Pakistan, Lhasa in Tibet, and in Dhaka, Bangladesh. Following the quake, Kathmandu's international airport was shut down.
2. Voilence At West Bengal civic polls , TMC worker shot dead
Around 74 lakh people are eligible to vote for 763 candidates who are contesting civic polls this year.
Shortly after voting began for West Bengal civic polls, incidents of violence were reported from several areas including Burdwan district where a TMC worker was shot dead.
Trinamool Congress worker was shot dead in Katwa, Burdwan district outside a polling booth.
3. Gallipoli Campaign 100th Anniversary Remembered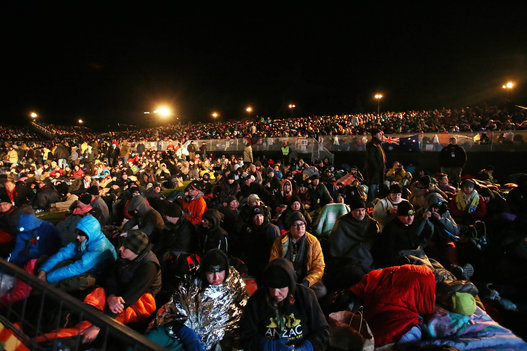 The Prince of Wales and Prince Harry joined more than 10,000 people in a dawn pilgrimage to mark the 100th anniversary of the doomed Gallipoli campaign.
The Australian and New Zealanders in the crowd had sat huddled together overnight to be close to the special site on the Turkish peninsula where a century ago the troops launched an amphibious attack at first light.
4. Angelina Jolie criticizes UN Security Council on Syria's refugee crisis
Actress Angelina Jolie pleaded with world powers Friday to help the millions of Syrian refugees, sharply criticizing the UN Security Council for being paralyzed by its division over Syria's four-year conflict.
"We are standing by in Syria," she said, Nearly four million Syrians have fled the conflict into neighbouring countries, which warn they are dangerously overstretched.
5. Sensex, Nifty at over 3-mnth lows
Belligerent offloading by foreign funds on worries over the controversial tax issue kept the market under pressure for the second straight week as the benchmark BSE Sensex and the CNX Nifty collapsed by 3.5 per cent to more than three months lows during the week.
The market was already under stress after Meteorological Department forecast below-normal rainfall this year, disappointing fourth quarter results by some key counters and fall in country's export by 21 per cent in March.
Save as Pdf :

Subscribe Now - Get Daily Updates - GK Quiz - Exam Notifications !
Tags :
bankers adda daily gk update of April 25th 2015,bankers adda 2015 April 25th updates,current affair on date 24 April,bankers adda 24 April 2015 daily gk update,bankers adda gk update Apr 21st 2015,April 2015 Gk update,bankersadda April 24 2015,bankers adda 21st April 2015,www bankers adda com gk update 25th April 2015,24 April dailygk .in update,bankersaddadailygk update 24 April 2015,daily gk 21st April 2015,24 April 2015 bankers adda,www 24/4/15 bankers adda com,daily gk update 24 April 2015