| Last Updated at
---
Advertisement
1. Air evacuations end in Yemen, over 4000 saved till now
The total number of Indian evacuees from war-ravaged Yemen on Tuesday touched 4000 mark with nearly 700 more nationals, including 600 from Sanaa, rescued in three air sorties as government decided to end the air evacuation operation on Wednesday. While 600 were rescued by Air India, over 100 were being evacuated from Al Hudaydah by INS Turkish, officials said.
India had also received requests from 26 countries including the US, Bangladesh and Iraq for assistance in evacuating their nationals from the strife-torn country.
2. Axis Bank cuts base rate by 20 basis points to 9.95%
Private sector lender Axis Bank Ltd on Wednesday said it has reduced its base rate by 20 basis points (bps) to 9.95% with effect from 13 April.
Base rate is the minimum lending rate that a bank can charge its customers. One basis point is one-hundredth of a percentage point.
While SBI and HDFC Bank cut their respective base rates by 15 bps each to 9.85%, ICICI Bank reduced its minimum lending rate by 25 bps to 9.75%
3. Delhi HC issues notice over ban on chewable tobacco in national capital
The Delhi high court on Wednesday sought response of government on a plea of manufacturers against ban on sale of chewable tobacco in the national capital from 30 March.
Justice Rajiv Shakdher issued notice to Food Safety Commissioner of the Delhi government while restraining it from taking any action against sellers till the next date of hearing on 20 May
4. IPL 2015 : KKR vs Mumbai Indians Today
The evening today will see defending champions Kolkata Knight Riders (KKR) clashing with the 2013 champions Mumbai Indians at the Eden Gardens in Kolkata at 8:00 PM IST, with odds high against a smooth play in view of the rains in the eastern part of India.
The match starts at 8 PM IST
5. Modi Launches Rs. 20,000 Crore Mudra Bank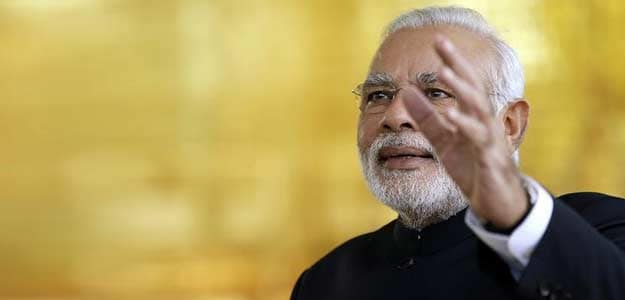 Prime Minister Narendra Modi on Wednesday launched MUDRA Bank, or the Micro Units Development and Refinance Agency Bank, which will provide credit of up to Rs. 10 lakh to small entrepreneurs and act as a regulator for 'micro-finance institutions (MFIs). Mudra Bank will have a corpus of Rs. 20,000 crore.
Highlights from PM Modi's Address
Mudra Bank to help small business units
It is expected to benefit 5.75 crore small business enterprises
Must encourage self-employment
Small businesses benefit 12 crore people
Mudra Bank aims to fund the unfunded small entrepreneurs
Need to strengthen savings habit in the country
Save as Pdf :

Subscribe Now - Get Daily Updates - GK Quiz - Exam Notifications !
Tags :
bankers adda daily gk update of April 8th 2015,bankers adda 2018 April 8th updates,current affair on date 08 April,bankers adda 8 April 2015 daily gk update,bankers adda gk update Apr 82015,April 2015 Gk update,bankersadda April 8 2015,bankers adda 8 April 2015,www bankers adda com gk update 8th April 2015,8 April dailygk .in update,bankersaddadailygk update 8 April 2015, daily gk 8 April 2015,8 April 2015 bankers adda,www 8/4/15 bankers adda com,daily gk update 8 April 2015