| Last Updated at
---
Advertisement
1. Maoists strike again in Chhattisgarh: 4 policemen killed, 7 injured in landmine
Four security personnel were killed and seven injured on Monday after armed Maoists blew up a military vehicle in Chhattisgarh's Dantewada district, in the fourth rebel attack in three days in the strife-torn Bastar zone.
Armed guerrillas triggered a powerful improvised explosive device (IED) carrying over 50 kg of explosives that tossed an anti-landmine vehicle carrying eleven jawans of the Chhattisgarh Armed Force in the air, police said.
2. Telecom Ministry to submit a report on net Neutrality by May 9
Union Minister for Communications and Information Technology Ravi Shankar Prasad said telecom sector regulator Telecom Regulatory Authority of India (Trai) was holding wide consultations on the issue of net neutrality and the government has set up an expert panel to look into the issues. A report on the matter is expected in a month's time.
Net neutrality implies equal treatment be accorded to all Internet traffic and no priority should be given to any person or entity or company based on payment, which is seen as discriminatory.
3. Tennis: Sania Mirza's rise to no.1
From Saina Nehwal claiming the world no.1 rank in Badminton to Sania Mirza reaching the summit of the women's doubles category, Indian sports is being spear-headed by the leading women sports icons of India.
Sania is the highest ranked Indian female tennis player, peaking at World No. 27 in singles in mid-2007, however a major wrist injury forced her to give up her singles career and led her to focus on her doubles career.
4. Egypt's Sinai Peninsula hit by deadly bomb attacks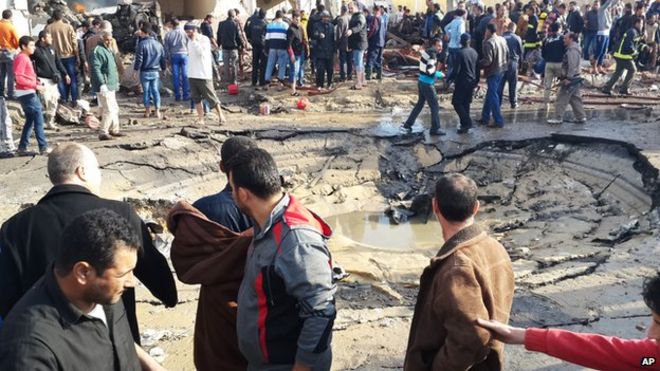 At least 14 people have been killed in separate bomb attacks in Egypt's Sinai Peninsula, security forces have said.
Eight people died and 45 others were injured in an explosion outside a police station in El-Arish.
At least six soldiers lost their lives and two were wounded in an attack on an armoured vehicle, near the northern town of Sheikh Zuweid.Militants from the Sinai Province group, affiliated to Islamic State, have said they carried out the attacks.
Save as Pdf :

Subscribe Now - Get Daily Updates - GK Quiz - Exam Notifications !
Tags :
bankers adda daily gk update of April 13th 2015,bankers adda 20131 April 13th updates,current affair on date 013 April,bankers adda 13 April 2015 daily gk update,bankers adda gk update Apr 13 2015,April 2015 Gk update,bankersadda April 13 2015,bankers adda 13 April 2015,www bankers adda com gk update 13th April 2015,13 April dailygk .in update,bankersaddadailygk update 13 April 2015, daily gk 13 April 2015,13 April 2015 bankers adda,www 13/4/15 bankers adda com,daily gk update 13 April 2015