| Last Updated at
---
Advertisement
1. Hyderabad HC rejects bail to Deccan Chronicle promoters
Hyderabad High Court on Wednesday refused to grant bail to Deccan Chronicle Holdings Limited (DCHL) chairman T Venkattram Reddy and his brother and the media firm's managing director T Vinayak Ravi Reddy, who have been in a local jail for the past couple of months after they were arrested by the Central Bureau of Investigation(CBI) in connection with an alleged loan fraud case.
The CBI sleuths representing the Banking Securities and Fraud Cell from Bengaluru had arrested the two brothers on February 14 in connection with the bank fraud case involving Rs 358 crore loan extended by Canara Bank.
2. Cleartrip pulls out of Internet.Org, supports net neutrality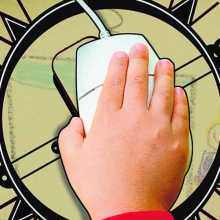 A day after e-commerce major Flipkart walked out from Airtel Zero, online travel services provider Cleartrip on Wednesday pulled out of Facebook- and Reliance Communications-promoted platform Internet.Org amid raging debate over Net neutrality.
Stating that it is "time to draw a line in the sand" Cleartrip said on micro blogging site Twitter, it was "pulling out of Internet.Org and standing up for Net neutrality".
He insisted that in Cleartrip's association with Internet.Org, "there was no revenue arrangement between us and Internet.Org or any of its participants.
3. 'Janata Parivar' announces merger, yet to decide on name
After months of deliberations, six constituents of the erstwhile Janata Party, collectively referred to as the 'Janata Parivar', on Wednesday announced their merger into a single entity to take on Prime Minister Narendra Modi's BJP. However, they are yet to decide on a name and electoral symbol.
Mulayam Singh Yadav, whose Samajwadi Party is one of the merged entities, is the president of the new party.
4. Rahul Gandhi to address April 19 rally : Congress
Amid consistent speculation on the date of Rahul Gandhi's return from "leave of absence", the Congress party on Wednesday said he will address a 'kisan-mazdoor' (farmer-worker) rally here on Sunday and that his right to privacy should also be respected.
Without giving the exact date, Chacko said Rahul Gandhi will be addressing the rally to be held on April 19. "Every individual has a right to privacy and we must respect that. Our vice president did not escape or disappear," Chacko added.
Missing from action for over a month, Congress vice president has been on a leave of absence since the parliament's budget session began on February 23.
5. After RBI, CCI goes on twitter
After Reserve Bank of India (RBI) and the Enforcement Directorte, another watchdog - Competition Commission of India (CCI) today announced its presence on twitter in order to keep general public up-to-date.
"The CCI has opened a Twitter Account @CCI_India to provide prompt updates to all stakeholders, including general public, legal community, business and the media," said a statement from the government
Save as Pdf :

Subscribe Now - Get Daily Updates - GK Quiz - Exam Notifications !
Tags :
bankers adda daily gk update of April 15th 2015,bankers adda 2015 April 15th updates,current affair on date 15 April,bankers adda 15 April 2015 daily gk update,bankers adda gk update Apr 15 2015,April 2015 Gk update,bankersadda April 15 2015,bankers adda 15 April 2015,www bankers adda com gk update 15th April 2015,15 April dailygk .in update,bankersaddadailygk update 15 April 2015,daily gk 15 April 2015,15 April 2015 bankers adda,www 15/4/15 bankers adda com,daily gk update 15 April 2015