| Last Updated at
---
Advertisement
Here We Bring List Of New Appointments Important for Bank Exams and Upcoming SBI PO Exam also.You should remember all these important election/appointments in major departments in india .
1. Sumit Mazumdar elected as new CII president
Sumit Mazumder, Chairman and Managing Director, TIL Limited has been elected as the President of CII for the year 2015-16 On April 7 , 2015. He succeeds Mr Ajay Shriram as the new President.
Mazumder is also the Executive Chairman of TIPL (Tractors India Pvt. Ltd). A graduate of St Xavier's College, Calcutta, Mr Mazumder obtained a Master's in Business Administration from Sam Houston State University, Texas, USA. He also undertook the Advanced Management Program at Harvard University, Massachusetts, USA.
TIL is the manufacturer of India's largest range of material handling equipment in technical collaboration with world leaders – Manitowoc Crane Group, USA; Hyster (a part of NACCO Materials Handling Group, USA); Astec Industries, USA; Paceco Corp, USA (a part of Mitsui Engineering and Shipbuilding, Japan) and Mitsui Miike Machinery Co, Japan (a part of Mitsui Group).
2. Keshari Nath Tripathi sworn-in as 16th Governor of Mizoram
Keshari Nath Tripathi on 4 April 2015 was sworn-in as the 16th Governor of Mizoram. He will discharge the functions of the Governor of Mizoram in addition to his own duties as Governor of West Bengal and Bihar.
He replaced Aziz Qureshi, who was sacked by Union Government on 28 March 2015. Congress-ruled Mizoram has seen seven governors in eight months.
Justice Michael Zothankhuma of the Gauhati High Court administered the oath of office to Tripathi at Raj Bhavan in Aizawal.
3. Sunil Ambwani Sworn-In as Chief Justice of Rajasthan High Court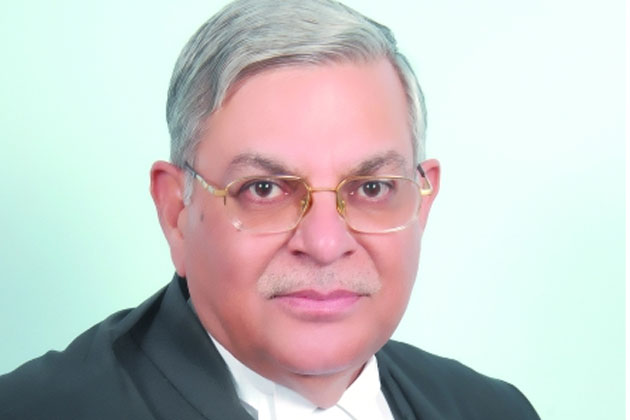 Justice Sunil Ambwani On March 24 , 2015 took oath as the Chief Justice of Rajasthan High Court at Raj Bhawan in Jaipur.
Governor Kalyan Singh administered the oath to Justice Ambwani, who took oath in English.
Earlier, Chief Secretary CS Rajan read out the warrant of appointment issued by the President of India.
Chief Minister Vasundhara Raje, members of the council of ministers, former governor Anshuman Singh, judges of the High Court and others were present on the occasion.
4. Uma Nath Singh sworn in as Meghalaya HC chief justice
Justice Uma Nath Singh was on 19th March , 2015 was sworned in as chief justice of the Meghalaya High Court.
Governor Keshari Nath Tripathi administered the oath of office to Justice Singh at Raj Bhavan.
Chief Minister Mukul Sangma and Meghalaya Resource Mobilisation and Employment Generation Council chairperson Dikkanchi Shira were among those who attended the ceremony.
5. Navin Sinha sworn-in as Chief Justice of Chhattisgarh HC
Justice Navin Sinha took oath as the new Chief Justice of the Chhattisgarh High Court on April 9 , 2015.
Governor Balram Das Tandon administered him the oath of office at a function at Raj Bhawan here.
Chief Minister Raman Singh, Speaker of the state Assembly Gourishankar Agarwal, ministers, former Chief Minister Ajit Jogi and others were present on the occasion




6. Kerala FM KM Mani new chairman of GST Empowered Committee
Kerala finance minister KM Mani has been appointed chairman of the empowered committee of state finance ministers on Goods & Services Tax (GST) On March 25 , 2015
The GST, a much-awaited reform to replace multiple indirect taxes with one levy, is proposed to be rolled out from April 2016.
His appointment could help the government garner support from the opposition when Parliament takes up the Constitution amendment bill for GST after the recess and ensure its rollout from April 2016.


7. Nasim Zaidi appointed as the new Chief Election Commissioner
President Pranab Mukherjee has appointed Syed Nasim Ahmad Zaidi the Chief Election Commissioner (CEC) On April 9, 2015. He will assume his charge on April 19.
Zaidi succeeds Chief Election Commissioner Harishankar Brahma, who demits the office on April 18.
Zaidi, a 1976 batch IAS officer of Uttar Pradesh cadre, was appointed the election commissioner on August 7, 2012, by the president. He retired as civil aviation secretary on July 31, 2012.
Save as Pdf :

Subscribe Now - Get Daily Updates - GK Quiz - Exam Notifications !
Tags :
List of New Appointments 2015 March April PDF for Bank Exam SBI PO ibps bank exam - important appointments for sbi Newly Appointed Persons in 2015 for Bank Exams List of New Appointments of the year 2015