| Last Updated at
---
Advertisement
The Paper II of Postal / Sorting Assistant Examination is conducted to evaluate your typing skill.
This test is of qualifying in nature i.e, you have to fulfill the minimum qualification in this test and final merit will be prepared based on the marks secured in Aptitude test only.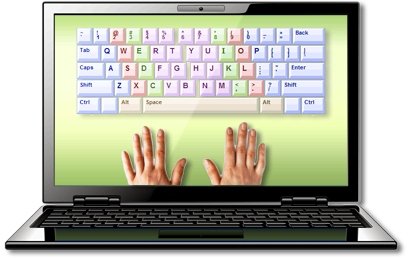 But if you can't qualify typing/data entry and even if you get full 100 marks in Aptitude test you will be disqualified for selection.
We Will Tell You Best Sites to Practice Typing Test Online :
1. RapidTest.Com :
Online typing test is here. Rapid Typing Zone offers a free online typing test. Find out your typing speed.
2. TypingMaster.Com :
TypingMaster Typing Tutor for Windows. Visual drills, speed tests, games, smart review, typing meter widget and more. Typing Quest Web-Based Course.
3. Typingtest.com :
TypingTest.com offers a free online Typing Test and exciting typing games and keyboarding lessons.
4.
Indiatyping.Com
:
Indiatyping provides online typing facility in all Indian languages. You can type in hindi and other languages of India like Punjabi, Gujarati, Marathi, Bengali, Oriya, Kannada, Tamil, Telugu and Malayalam from your English keyboard without knowing typing in that languages
.
5. Speedtypingonline.com :
Free and easy online typing test to time how fast you type. Features random word, short story, and custom text options as well as 30 seconds, 1, and 5 minute tests.
Save as Pdf :

Subscribe Now - Get Daily Updates - GK Quiz - Exam Notifications !
Tags :
Online Computer Typing Test For Postal Assistant Exams | Practice Typing Online postal assistant typing test software postal assistant typing test sample postal assistant typing test 2015 postal assistant typing test experience postal assistant typing test qualifying marks postal assistant typing test result postal assistant typing test date 2014 postal assistant typing test 2013