| Last Updated at
---
Advertisement
1. Indonesia military cargo plane crashes in Medan, dozens dead
An Indonesian air force transport plane plowed into a residential neighborhood in the country's third-largest city of Medan shortly after takeoff on Tuesday, killing dozens of people.
Television footage showed the mangled wreckage of the C-130 Hercules, a crumpled burning car and a shattered building that local media said was recently built and contained a spa, shops and homes. Smoke billowed from the site and several thousand people milled nearby. Rescue teams scrambled over the rubble, searching for any survivors.Air force chief Air Marshall Agus Supriatna said 49 bodies have been recovered and taken to Medan's Adam Malik hospital.

2. Delhi Assembly Passes Amendment to VAT Act
The Value Added Tax (Amendment) Bill was passed by the Delhi Assembly on Tuesday.
The Bill was passed even as the Assembly witnessed high drama after Bharatiya Janata Party (BJP) MLA Vijender Gupta tore off the amendment papers and his party MLAs staged a walkout from the session.The bill will make enabling provisions for levy of VAT in respect of goods enlisted in the Fourth Schedule at flexible rates instead of a flat slab of 20 percent.
3. Tamilnadu : Jayalalithaa Wins With Extraordinary Majority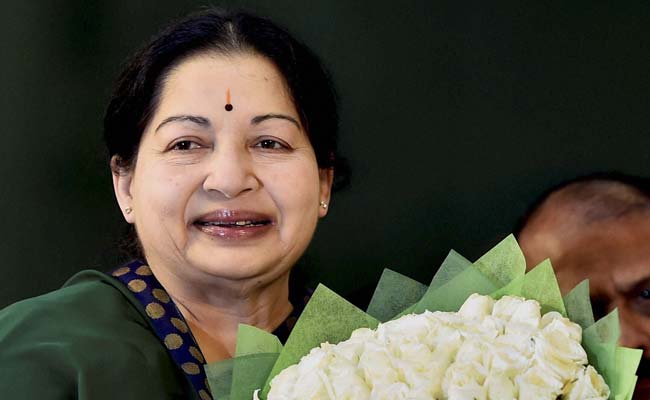 Tamil Nadu Chief Minister Jayalalithaa has won her election to the state legislature with a margin of 1.5 lakh votes.Ms Jayalalithaa's victory from the constituency of RK Nagar, in the capital of Chennai, was expected. The size, however, reinforces that her popularity has taken no dings despite allegations of a corruption scam that led to her brief arrest last year.
Her nearest competitor in today's election, C Mahendran of the Left, lost his deposit.
4. Govt said to consider merging Bharatiya Mahila Bank with SBI
India may consider merging state-run Bharatiya Mahila Bank with State Bank of India, the country's largest lender, said people briefed on the matter.
Prime Minister Narendra Modi's cabinet will soon take up a proposal to combine the New Delhi-based BMB with State Bank, the people said, asking not to be identified as the information isn't public. BMB, which has more than 60 branches, was founded in 2013 by the former government to focus on lending to women in the country.
5. Australia, New Zealand to play first day-night Test at Adelaide Oval in November
Australia and New Zealand will play the first ever day-night Test under lights with a pink ball in November at the Adelaide Oval, according to a report.
The historic event on November 27 will be the third Test of a three-match series against the Black Caps on Australian soil this summer and will be the first to be played under lights and with a pink Kookaburra ball.The match headlines a six-Test summer schedule released by Cricket Australia today, with the series against New Zealand followed by three Tests against West Indies that includes the marquee Boxing Day and New Year's matches.
Save as Pdf :

Subscribe Now - Get Daily Updates - GK Quiz - Exam Notifications !
Tags :
bankers adda daily gk update of June 30th 2015,bankers adda 2015 SBI PO 2015 Pdf June 30th updates,current affair on date 30 June,bankers adda 30 June 2015 daily gk update,bankers adda gk update Apr 30th 2015,June 2015 Gk update,bankersadda June 30 2015,bankers adda 30th June 2015,www bankers adda com SBI PO 2015 Pdf gk update 30th June 2015,30 June dailygk .in update,bankersaddadailygk update SBI PO 2015 Pdf 30 June 2015,daily gk 30th June 2015,30 June 2015 bankers adda,www 30/6/15 bankers adda com,daily gk update 30 June 2015