| Last Updated at
---
Advertisement
Here are the list of all recent appointments specially for all students preparing for upcoming bank exams like IBPS RRB , IBPS PO , IBPS Clerks and other banking exams.All these appointments are related to jule and july month of this year. Please Share This Post On facebook , Google + and Twitter etc to help us post more useful matrials , Pdf , Question banks for Banking Aspirants.
1. RC Tayal appointed as new Director General of National Security Guard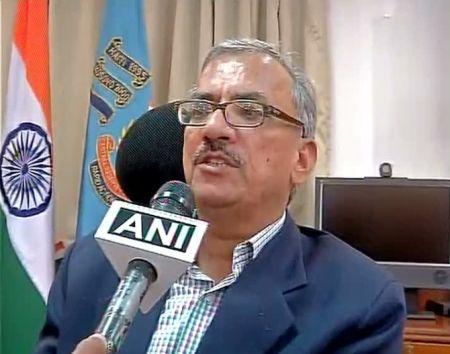 Senior IPS officer and CRPF Special Director General RC Tayal has been appointed as the new chief of the elite counter-terror force National Security Guard (NSG). The post fell vacant after incumbent chief J N Choudhury retired on May 31. RC Tayal is 1980-batch Assam-Meghalaya cadre officer and he is expected to serve as NSG DG till August 2016.
2. Birender Singh Dhanoa Appointed New IAF Vice Chief
Air Marshal Birender Singh Dhanoa, a Kargil war veteran, took over as the Vice Chief of the Indian Air Force.He succeeds Air Marshal Ravi Kant Sharma demitted the office yesterday, after 40 years of service in the IAF.Dhanoa was commissioned in the IAF in June 1978 as a fighter pilot.
3. Dr .Savita Appinted as Director Of Forest Research Institute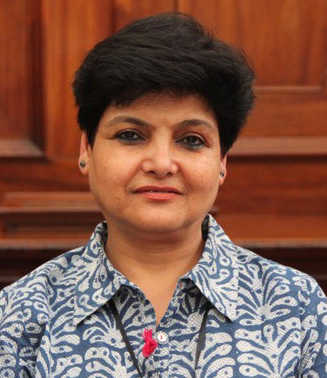 Dr Savita (who uses only one name) took charge as the first woman director of the prestigious Forest Research Institute. An Indian Forest Service officer of the 1985 batch from Himachal Pradesh cadre, she has served previously as deputy director general (education), Indian Council of Forestry Research and Education. She has also been deputy secretary, National Women's Commission.She has also served stints with the ministries of Social Justice & Empowerment, Tribal Affairs and Information & Broadcasting. She has served as professor at the Indira Gandhi National Forest Academy and was principal of the Central Academy for State Forest Services, Dehradun.
4. Justice Waghela sworn-in as Odisha High Court chief justice
Justice Dhirendra Hiralal Waghela was sworn-in as the chief justice of the Odisha High Court by Governor SC Jamir in Cuttack.
Prior to his new assignment, Justice Waghela was officiating as the chief justice of the Karnataka high court.Waghela was transferred here in April this year by a presidential warrant of appointment.
Waghela replaces Justice Pradip Kumar Mohanty, who was the acting chief justice of the high court.
5. Commodore CD Balaji takes over as ADA Director
Commodore C.D. Balaji (Retd), Outstanding Scientist and Project Director LCA (Navy), took over as Director of Aeronautical Development Agency (ADA) and Programme Director, 'Tejus', here on Friday.
Commodore Balaji (Retd), a BE in Mechanical Engineering and a Masters in Aerospace Engineering from Indian Institute of Science, was commissioned into the Indian Navy in September 1978. He has served as Air Engineer Officer of INAS 310 (Alize aircraft) for about 3 years embarking the aircraft carrier INS Vikrant.
6. ECB appoint Lord Kamlesh Patel as first ever British Asian Director
The England Cricket Board are appointing a British Asian director for the first time as part of an ambitious campaign to grow the game in new areas and across social barriers.The official announcement on Tuesday of cricket enthusiast Labour peer Lord Kamlesh Patel of Bradford becoming an independent member of the 14-strong board coincides with England starting the 69th Ashes series against historic opponents Australia, but with the ECB committed to being anything but traditional in improving participation
7. Rakesh Sahni appointed chairman of NVDA
Madhya Pradesh government has appointed former Chief Secretary Rakesh Sahni as the Chairman of Narmada Valley Development Authority (NVDA). After his retirement from the post of chief secretary, the 1972 batch IAS officer also served as the Chairman of MP Electricity Regulatory Commission.
8. Bhanu Pratap Sharma appointed as Chairperson of FSSAI
Union Government has appointed Bhanu Pratap Sharma as Chairperson Food Safety and Standards Authority of India (FSSAI). Presently, he is Health and Family Welfare Secretary was given additional charge of FSSAI for three months. Sharma is an IAS officer of 1981 batch from Bihar cadre
9. Ajay Kumar Pandey appointed as MD and group CEO of GIFT City
Ajay Kumar Pandey will take over as the managing director and group CEO of Gujarat International Finance Tec-City (GIFT) Co. Ltd with effect from 1 August 2015.
Pandey has three decades of global and domestic experience in the field of telecommunications. He has worked in senior management positions at Tata Telecommunications, Tata Teleservices and Neotel. His last assignment was as an advisor to some private equity funds based in the US, according to Dipesh Shah, vice-president-business development, GIFT Co
10. Bharti Enterprises appoints Rahul Bhatnagar as MD & CFO
Bharti Enterprises ("Bharti"), one of India's leading business groups announced the appointment of Rahul Bhatnagar as Managing Director & Chief Financial Officer. He will report to Sunil Bharti Mittal, Chairman, Bharti Enterprises.
Rahul takes over from Manoj Kohli, who has assumed the role of Executive Chairman, SBG Cleantech – a JV between SoftBank, Bharti and Foxconn for renewable energy. In his new role, Rahul will build strategic business value proposition for Bharti's non-telecom businesses. He will be responsible for further strengthening the financial management processes and governance of these businesses and also lead new business development for the group.
Save as Pdf :

Subscribe Now - Get Daily Updates - GK Quiz - Exam Notifications !
Tags :
List Of New Appointments In India June July August 2015 - Pdf Download For SBI IBPS PO Exams Download GK Capsule SBI PO New Appointments June July 2015 In India Free download Pdf New Appointment Lists Bankers adda GK Capsule SBI PO Mains IBPS PO 2015 pdf IBPS RRB , IBPS PO , IBPS Clerks and other banking exams matrials , Pdf , Question banks for Banking Aspirants.