| Last Updated at
---
Advertisement
US Astronaut Edgar Mitchell passes away
Apollo 14 astronaut Edgar Mitchell, who became the sixth man on the moon when he and Alan Shepard helped NASA recover from Apollo 13's "successful failure" and later devoted his life to exploring physics, the mind, and unexplained phenomena such as psychics and aliens, has died in Florida. He was 85.
Mitchell died Thursday night at a West Palm Beach hospice after a short illness, his daughter, Kimberly Mitchell, said. Mitchell's passing coincides with the 45th anniversary of the Apollo 14 mission from Jan. 31-Feb. 9, 1971.
Project Sunrise launched for prevention of AIDS in NE states
Union Minister of Health and Family Welfare J.P. Nadda has launched Project Sunrise for prevention of AIDS in the eight North-Eastern states.
Launching the project funded by the Centre for Disease Control of the United States, Nadda said, "the Project will be implemented in the North East, in addition to the existing projects of the National AIDS Control Organization (NACO)."
Geographical Indication tag for Basmati rice of 7 states approved
The Intellectual Property Appellate Board (IPAB) has directed the assistant registrar of the Geographical Indications Registry, Chennai, to proceed with registration of a geographical indication (GI) tag for Basmati rice according to the geographical demarcation conducted by the Agricultural and Processed Food Products Export Development Authority (APEDA).
This means seven north Indian Basmati rice-producing states like Punjab, Haryana, Himachal Pradesh and Uttarakhand and parts of Uttar Pradesh and Jammu & Kashmir will get the GI tag.
Noted Political Cartoonist Sudhir Tailang passes away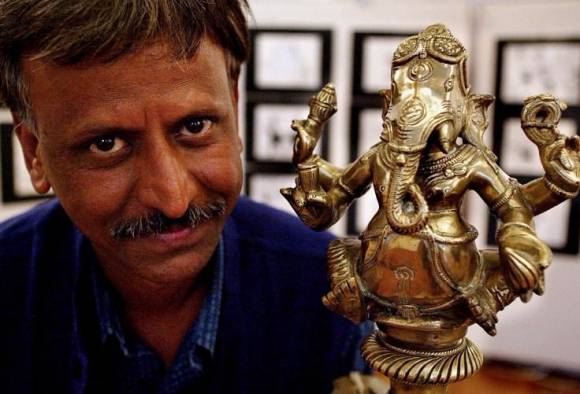 He recently launched a book of cartoons titled "No, Prime Minister", a set of cartoons on former Prime Minister Manmohan Singh.
Cartoonist Sudhir Tailang, who was suffering from a brain tumour, passed away on Saturday, at a private city hospital according to his family members. The artist was 55 and had been under treatment for over two years.
Union Government to set up National Organic Farming Research Institute in Sikkim
A National Organic Farming Research Institute will be established in Sikkim by upgrading the Regional Centre of the Indian Council of Agricultural Research in Gangtok.This will be done within two months time.
The decision to this effect was taken by the Union Agriculture Minister Radhamohan Singh and Sikkim Agriculture Minister Som Nath Paudyal in New Delhi. According to an official statement issued in Gangtok
International Fleet Review 2016 kick starts in Visakhapatnam
dhra Pradesh chief minister N Chandrababu Naidu will kick start the day one of the International Fleet Review (IFR) activities on Thursday.
Naidu will also inaugurate Maritime Exhibition (MAREX) on the theme 'Innovation, Youth and Indigenisation' at the Andhra University College of Engineering grounds.
An array of stalls showcasing the self-reliance of Indian Navy, have been set up by various Indian industries and organisations.
Save as Pdf :

Subscribe Now - Get Daily Updates - GK Quiz - Exam Notifications !
Tags :
bankers adda daily gk update of February 07th 2016,bankers adda 2016 SBI PO 2016 Pdf February 07th updates,current affair on date 07 February,bankers adda MBA LIC AAO IPS Civil Services Exams 07th February 2016 daily gk update,bankers adda gk update February 07th 2016,February 2016 Gk update,bankersadda February 07 2016,bankers adda07th February 2016,www bankers adda com SBI PO 2016 Pdf gk update 07th February 2016, 7th February affairscloud dailygk .in update,bankersaddadailygk update SBI PO 2016 Pdf 07 February 2016,daily gk 07th February 2016,7th February 2016 bankers adda,www 07/2/16 bankers adda com,daily gk update 07 February 2016